Achieve
Multiple Projects
Collaborate & manage your projects easily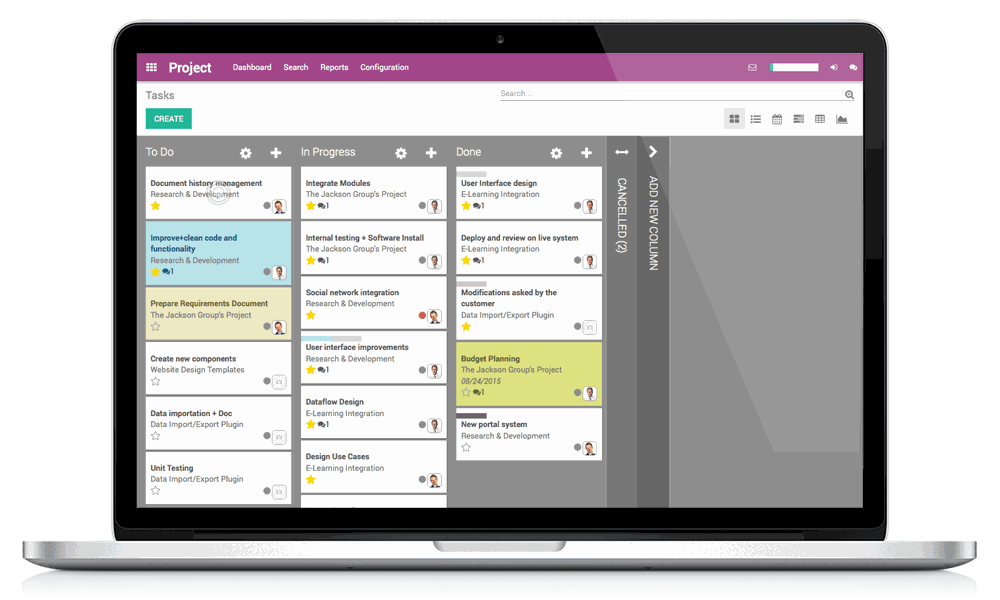 Modern interface
#1 Open source project management application
Get organized anytime, anywhere.
Simplit Project takes easily to learn and every action you take is instantaneous.
There's nothing standing between you and your productive flow.

Forecast Needs & Resources
Better manage your projects performance and employees' availability
Schedule your teams across projects taking employees holidays into account. Plan ahead for upcoming projects with forecasts based on comparable projects, and estimate deadlines more accurately. Compare forecasts with real time-sheets for better profitability.
Harness the Power of visual Information
Flexible project management made easy
Simplify your processes and enhance employees collaboration. Break down your project in bite-sized tasks and assign them to your team for an improved collaboration. Create customized stages for each project to better answer your needs.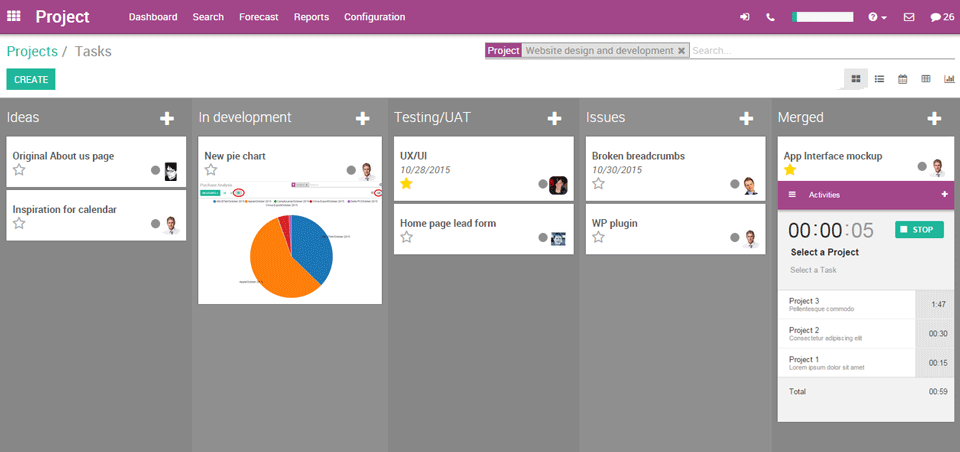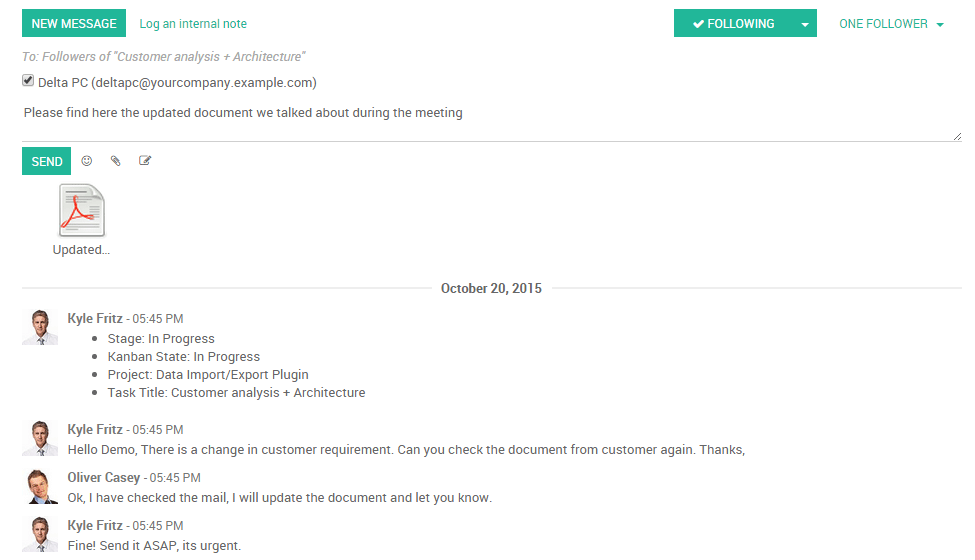 Discuss on Tasks & Share Documents
Add quick notes or attach files to any task and stay connected to your team. Forget endless follow-up meetings to keep track of projects. Communicate through the chatter, write in a shared, real time pad or use live chat - all in a single interface!
Integrated H elp-desk
Give the best customer service
Follow up and solve issues or bug reports quickly to ensure the success of the project and a positive customer satisfaction. Keep customers and employees informed with automated actions for status update, and automatically create a new issue from incoming email.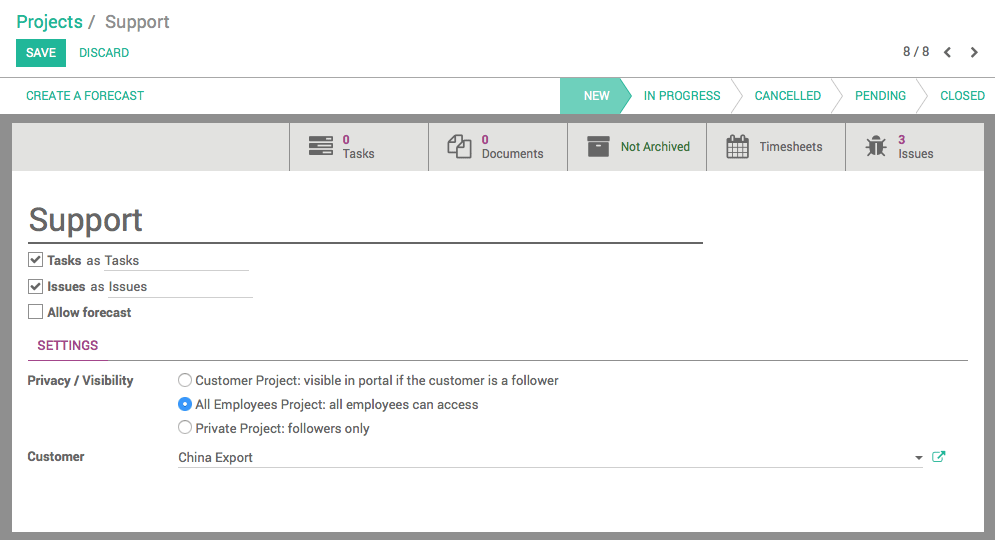 Fully Integrated with Odoo Apps

Sales
Automatically create project tasks from sales orders.

Invoicing
Bill timesheets, get paid faster.

Timesheet
Track time spent on every tasks by employees.

Sales
Track expenses and reinvoice them in batches..
3 Million users, grow their business with Odoo
Join them, start now!